Conflict of Interest
Securities legislation in Canada requires Sterling Mutuals Inc. to make certain disclosures regarding conflicts of interest. This statement is to inform you of the nature and extent of conflicts of interest that might be expected to arise between Sterling and/or its Advisors and our clients.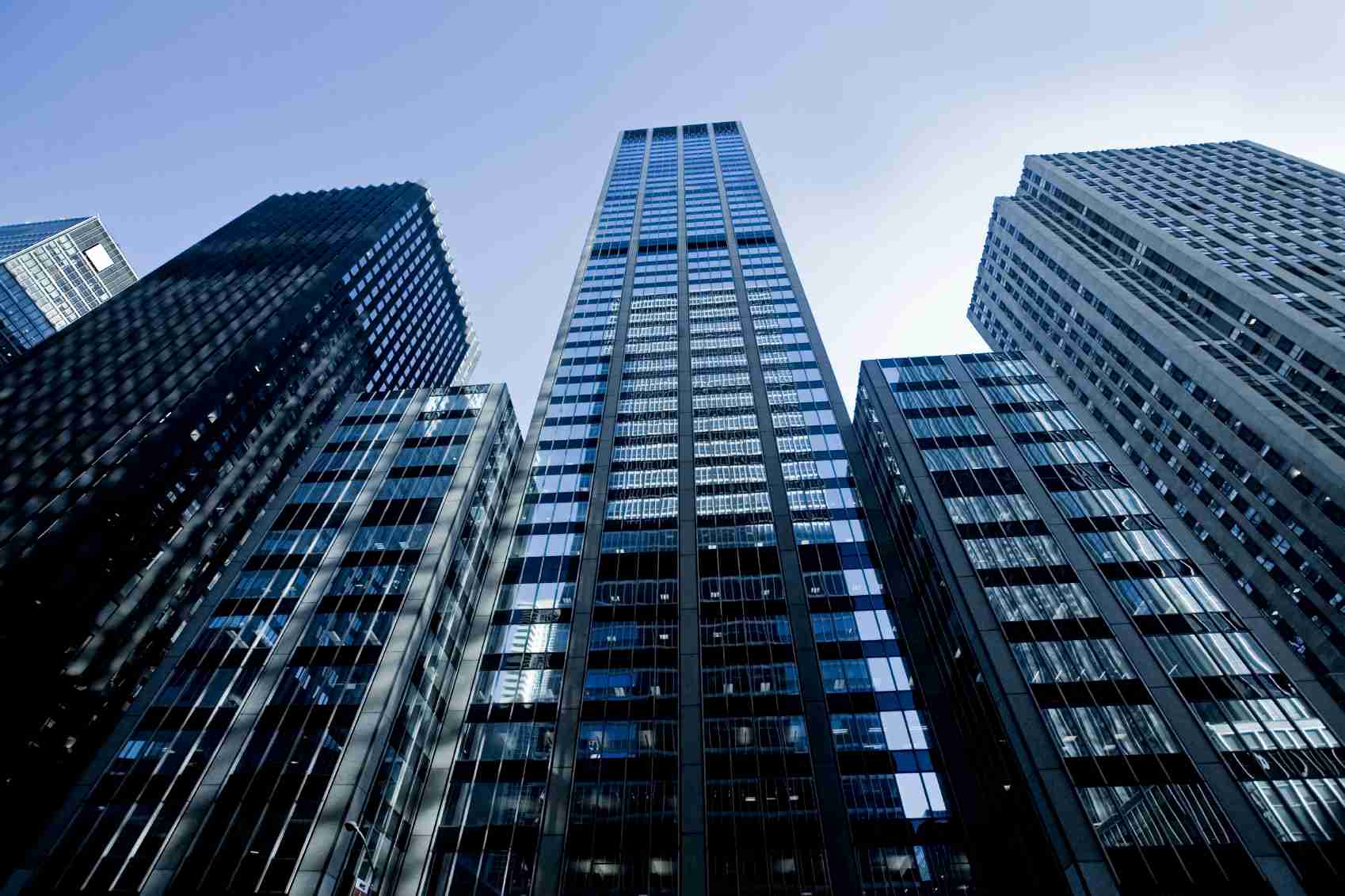 ---
Conflicts of Interest Disclosure Statement
It is important for you to be informed about how we identify and respond to conflicts of interest in order to minimize their impact. We consider a conflict of interest to be any situation where the interests of a client and those of Sterling and/or its Advisors do not align.
Sterling offers a wide range of mutual funds available in Canada to meet the financial needs of our clients. We are committed to ensuring that the interests of our clients always have precedence. As a mutual fund dealer and member of the Mutual Fund Dealers Association of Canada, we must ensure effective management of any situation which could give rise to a conflict of interest. We seek to manage conflicts of interest in the best interests of our clients.
A conflict of interest arises when the interests of different persons, particularly your interests and those of Sterling or one of our Advisors are incompatible or divergent. Situations may arise that may influence or be perceived to influence Sterling or one of Advisors to act in their own interests and not in the client's best interests.
Accordingly, conflicts of interest may occasionally arise between you and:
Sterling and you or your Advisor
Other clients of Sterling
A person or company with whom we have a relationship
Canadian securities laws require us to take reasonable steps to identify and respond to material conflicts of interest in your best interest. We have adopted policies and internal procedures to effectively address conflicts of interest in our clients' best interests. We also are required to tell you about them, including how the conflicts might impact you and how we address them in your best interest.
We have policies and procedures in place to address how we will manage material conflicts of interest in your best interest, which are described below.
We seek to avoid or minimize conflicts where reasonably possible. We seek to avoid actual or perceived favouritism or discrimination amongst clients and to ensure that no client receives preferential treatment over another in the operation and management of their account and execution of trades.
We avoid conflicts prohibited by law as well as material conflicts that we cannot effectively manage in your best interest. Some conflicts cannot be avoided. In situations where we do not or cannot avoid conflicts and where our interests may compete with yours, we will always act in your best interest.
We control or manage acceptable conflicts by physically separating different business functions, restricting the internal exchange of information in person or through systems, reducing the possibility of one part of our organization unsuitably influencing another, removing the financial incentive of a representative to favour a particular product or service over another that may be more suitable, and setting up and testing our operational review and approval processes.
Compensation to Sterling – Mutual Fund Investments
When you purchase or hold a mutual fund or another investment product through Sterling, Sterling may receive a commission at the time of the sale and may also earn an ongoing commission (also known as trailer fee) for as long as you hold the product. These sales charges and ongoing commissions are paid to Sterling by the manager or administrator of the product. For mutual funds that are distributed publicly under a prospectus, there is full disclosure of these payments in the Fund Facts document and prospectus documents of the funds. Sterling offers a full range of mutual funds offered by different fund managers and carries out due diligence on these funds to ensure that there is a reasonable range of alternatives and fee structures to offer its clients. Advisors make recommendations to you on various mutual funds that they consider suitable for you having regard to your investment objectives and financial circumstances and not based on compensation payable to Sterling.
Different products may have differing levels of compensation, and different account types (fee-based and transactional) may have differing fees. We offer both transactional and fee-based accounts and we regularly review your accounts with you, given your circumstances and investment needs and objectives. To avoid duplicate fees being charged in fee-based accounts, products with embedded commissions will be excluded from your assets for the purpose of calculating fees.
Compensation of Advisors
We compensate our Advisors by providing them with a percentage of the sales commissions, fees paid by clients and trailer fees received by Sterling. Advisors may also receive compensation or benefits based on referrals to other firms or individuals. We address the conflicts inherent in the compensation and incentives received by our Advisors by ensuring that the compensation paid and incentives provided, rewards our Advisors in putting your interests first ahead of their own. Our compensation plans do not incent our Advisors to recommend specific products or services, including any particular type of account.
Advisors – Financial Planning, Tax Planning and Insurance Sales
Your Advisor may also provide you with other services (i.e. insurance sales, tax planning or financial planning, etc.) and represent separate groups of companies for each purpose. As such, you may be dealing with more than one company depending on the products purchased, or services rendered. Remuneration you pay to your Advisor may also vary with the particular products/services purchased. We require our Advisors to provide you with the name of the entity they represent while conducting related business and/or other business activity. Some of these entities will be corporations owned in whole or in part by our Advisors.
Our Advisors who are licenced to sell insurance may be licenced by Sterling Insurance Agency Ltd., which is an affiliated company to Sterling. Sterling Insurance is a life insurance agency and as such provides various life insurance products to clients through licenced representatives who may also be registered as Advisors of Sterling. Sterling Insurance has direct and indirect contracts with various insurance carriers. Advisors at Sterling, who are also licenced with Sterling Insurance can access a wide range of insurance products and provide their clients with a unified experience.
Any activities completed by your Advisor outside of Sterling are not the responsibility of Sterling. Sterling and Sterling Insurance are operated as separate legal entities, although they may have directors and officers in common.
Other Outside Activities – Advisors
At times, our executives and Advisors may participate in outside activities such as participating in community events, pursuing personal outside business interests, or serving on a board of directors of a charity. Before engaging in any outside activity, our policies require these individuals to disclose situations where a conflict of interest may arise and to determine how such conflicts may be addressed. Our Advisors may only engage in such outside activities if approved by Sterling. The approval may be subject to terms and conditions that help address perceived or actual conflicts of interest. Our employees are also required to annually confirm their outside activity to their supervisors to ensure accuracy and completeness.
Sterling does not allow any of its employees and Advisors to engage in activities outside the scope of their duties, including serving as a director of a company or other entity, without first ensuring that such activities are reported, approved by Sterling and by the regulators and do not compromise the interests of clients.
Gifts and Entertainment
Our executives and Advisors are not permitted to accept gifts or entertainment beyond what we consider consistent with reasonable business practice and applicable laws. We set maximum thresholds for permitted gifts and entertainment to avoid any perception that the gifts or entertainment will influence decision-making.
Personal Trading
Our policies and code of ethics require our Advisors to act in accordance with applicable laws that prohibit insider trading, front running and similar conduct. Our Advisors and their employees are prohibited from accessing non-public information for their direct or indirect personal benefit.
Personal Dealings with Clients
From time to time, our executives and Advisors may have additional relationships or dealings with our clients. Conflicts of interest can arise where an employee has personal financial dealings with you, such as acquiring assets outside of your investing relationship, borrowing money from or lending money to you, or exercising control over your financial affairs. To address these conflicts, Sterling has policies and procedures in place which prohibit personal financial dealings with clients who are not family members.
Referral Arrangements
Referral arrangements may exist between Sterling and affiliated companies, such as Sterling Insurance, and/or other regulated/non-regulated entities. A referral arrangement happens when a prospective client is referred to or from Sterling by a party and that party or Sterling may receive a referral fee. The purpose of referrals is to introduce our clients or potential clients to qualified persons who are best suited to help clients achieve their financial objectives.
If a referral arrangement is in place, a written disclosure will be provided to you wherein the specific details of the referral arrangement will include:
The name of each party to the referral arrangement;
The purpose and material terms of the referral arrangement, including the nature of the services to be provided by each party;
Any conflicts of interest resulting from the relationship between the parties to the referral arrangement and from any other element of the referral arrangement;
The method of calculating the referral fee and, to the extent possible, the amount of the fee;
The category of registration of each registrant that is a party to the agreement, with a description of the activities that the registrant is authorized to engage in under that category and, giving consideration to the nature of the referral, the activities that the registrant is not permitted to engage in.
This Conflicts of Interest Disclosure is important and it protects your rights as an investor. Please contact your advisor if you have any questions.
---